ASOS Telephone Number: 0871 472 1688
Calls Cost 13p per minute plus your company's access charge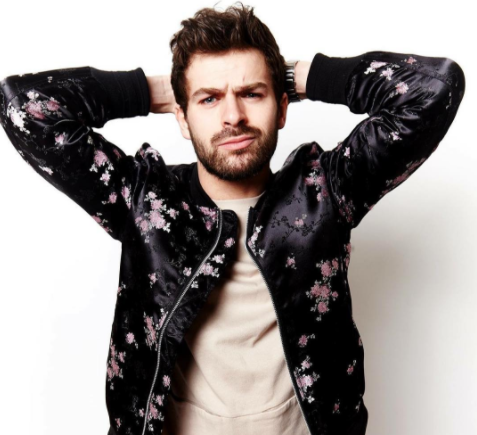 Actor Thomas Ancora modelling an ASOS leather jacket. Image courtesy of Wikimedia Commons
Do you have a question about a product you saw on ASOS' website? Would you like to find out the status of your delivery? Is the online chat option to cumbersome for your liking? Is there a discrepancy in your credit card statement? We know how frustrating these issues can be. This is why we have listed down the contact number of ASOS below, as well as other methods of contacting them.
Operating hours, unless otherwise stated: 9 a.m. to 6 p.m., Monday-Friday
• ASOS plc Contact Number: 0871 472 1688 Calls Cost 13p per minute plus your company's access charge
Please note that ASOS does not operate a call centre. All customer queries are channelled to its online live chat, social media and emails. The phone number provided above is for their corporate office.
2. BY EMAIL OR CHAT
Since ASOS does own a call centre, it funnels all customer queries and complaints to a 24-hour live chat customer service, either using its own chat application or Facebook Messenger. You have to enable the chat option on your Facebook account to connect with ASOS' representative using Facebook. If you're using ASOS' live chat, please remember to log before connecting.
Link to chat: https://asos-uk.custhelp.com/app/chat/chat_launch
If you would like to contact ASOS by email, here are several addresses which you can use.
• Contact form: https://www.asos.com/customer-service/customer-care/help/?help=/app/ask/country/gb
Note: Please select the relevant issue so your email can be directed to the appropriate department/person)
• Customer service: care@asos.com
• Nick Beighton, CEO of ASOS: nickb@asos.com
• Media enquiries: press@asos.com
• Legal enquiries: legal@asos.com
• Company secretariat: cosec@asos.com
• Investor relations: Contact form
3. BY POST
If you would like to return a product back to ASOS, you may use the following address:
ASOS
Barlby Road, Selby
YO8 5BL, UK
However, there is a pre-printed returns form included in every delivery, so you can use that to return your goods. If you've lost the form, you can print a copy from ASOS' website here.
Note: ASOS does not accept returns of cosmetics, liquids, batteries, aerosols and perfumes from UK customers. These products must be returned using a collection service. Please contact ASOS' customer service for more information.
For product or service related matters, please send your letter to
ASOS.com
Hercules Way
Leavesden
Watford
Hertfordshire
WD25 7GR
For official or legal communications, kindly send your letter to
ASOS plc
Greater London House
Hampstead Road
London
NW1 7FB
UK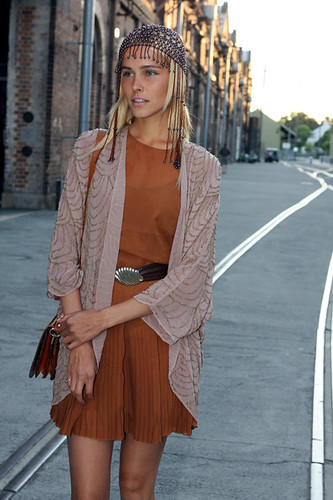 Australian actress Isabel Lucas is seen here modelling some ASOS outfits at the Sin City ASOS Fashion Cocktail Party in Sydney in 2011. Image courtesy of Eve Rinaldi
4. ASOS COMPLAINTS
ASOS takes complaints very seriously and strive to ensure complete customer satisfaction. After all, the company's approach to business is epitomised by its tagline – "Fashion with Integrity."
Since the primary mode of communication with customers is through live chat and email, they have a documented record of all customer complaints from the start. Customer service representatives have been instructed to escalate matters if they are unable to resolve any issues.
There is currently no external mediator for customers, so all matters are resolved internally. Nevertheless, customers are free to pursue resolutions through payment providers (credit card companies) or via the court system. Alternatively, you may consider sending an email to the company's CEO, Nick Beighton, at nickb@asos.com. However, we are uncertain of the efficacy of this method.
5. DEALING WITH ASOS CUSTOMER SERVICES
ASOS does not have a call centre, so all communication between customer service and customers are made using live chat or email (and social media, occasionally).
To minimise the number of back and forth communications, your first communication should ideally contain all the relevant information. This includes product model, invoice number, payment amount, delivery information, etc. By providing complete information, ASOS will be able to follow up on the complaint immediately instead of emailing you for more information.
In addition, when going on the live chat, try to do so during off-peak hours. They offer 24-hour service, so you can get in touch with them as early or as late as you like. This will reduce the time waiting to be served.
And please remember that written sarcasms, rants and insults will be read by every person handling your case. Don't be tagged as a 'difficult customer' – people will be less motivated to do extra work.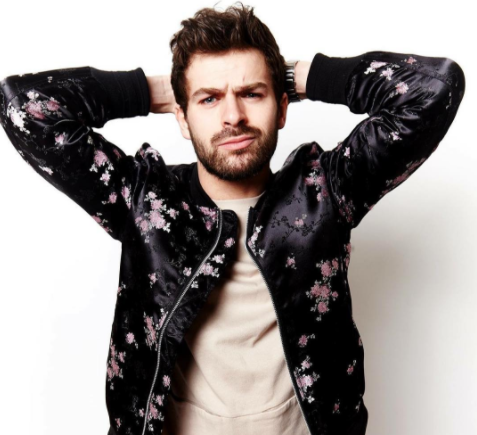 Actor Thomas Ancora modelling an ASOS leather jacket. Image courtesy of Wikimedia Commons
6. ABOUT ASOS PLC
ASOS was established by co-founders Nick Robertson and Quentin Griffiths in June 2000 as AsSeenOnScreen PLC (www.asseenonscreen.com). The concept behind the new online business was to help ordinary folks dress like celebrities they see on TV. The company became an immediate hit. The Sunday Times even gave it the Best Trendsetter Award of 2000.
By the following year, Griffiths and Robertson has shortened the company's name and website to ASOS. It also began to sell its own fashion label alongside external ones.
Despite several setbacks, most notably the 2005 Buncefield fire which razed a nearby warehouse containing about £5 million worth of stock, ASOS grew steadily over the next decade. By 2010, the company had launched seven regional websites in seven countries, and even opened branch offices in New York and Sydney.
By 2015, the company boasts of a 4,000-strong workforce and presence in over two dozen countries – and over 50,000 product lines in its catalogue. Today, the company is UK's largest independent online fashion retailer and is the world's top fashion destination for the 20+ demographic.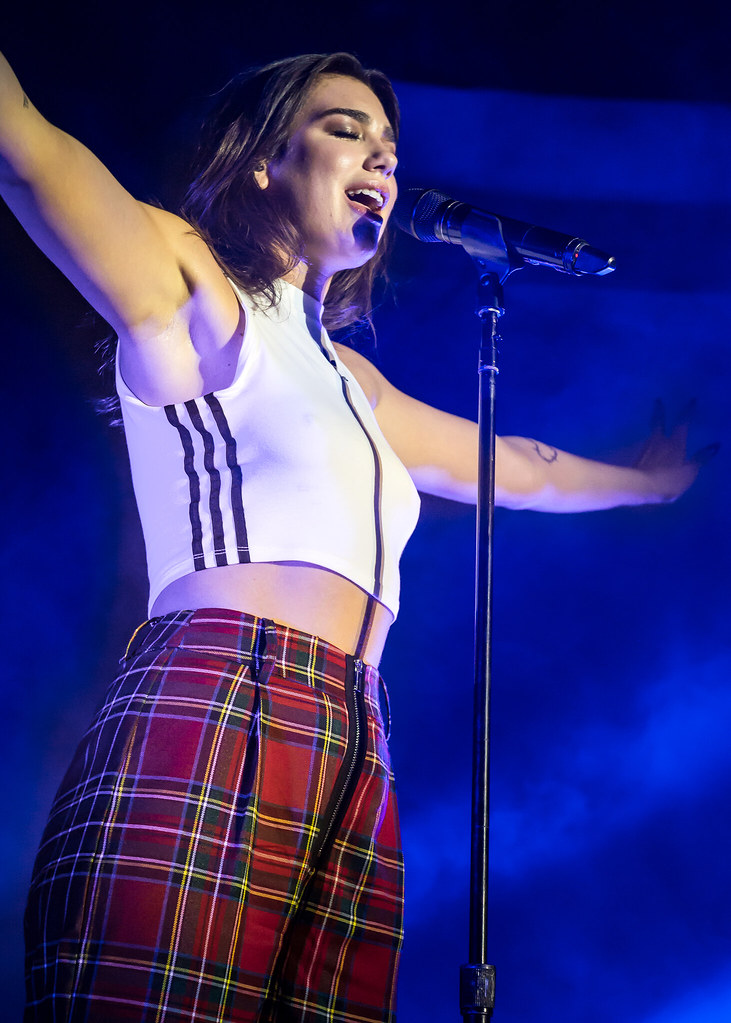 International music sensation Dua Lipa began her modelling career at the age of 16 as an online catalogue model for ASOS Marketplace. Image courtesy of Justin Higuchi
7. ASOS ON SOCIAL MEDIA
• Facebook: https://www.facebook.com/ASOS/
• Twitter: https://twitter.com/ASOS
• Twitter (support): https://twitter.com/asos_heretohelp
• YouTube: https://www.youtube.com/channel/UCj_Viyrgtv3nZBT4ButX6uQ
• LinkedIn: https://www.linkedin.com/company/asos-com/
• Instagram: https://www.instagram.com/asos/
8. USEFUL ASOS UK URLS:
Official website: http://asos.com/
Corporate website: https://www.asosplc.com/
Disclaimer
The phone number listed on this page is a premium number of an IVR directory service voice index.
Calls to 0871 numbers cost up to 13p/min plus your phone company's access charge.
contactphonenumbers.co.uk is not associated in any way with the companies listed on this website
The phone numbers listed on this site may not be the direct number to the business customer service department.
You can contact the companies displayed in this page, free of charge, via their website
Callers must be 18 years plus and have the bill payer's permission.
Calls cost 13p/min plus your phone company's access charge
VIDEO: Daisy Ridley & John Boyega Interview: Star Wars Episode VII The Force Awakens | ASOS Meets