PayPal General Enquiries Telephone Number: 0871 472 1699
Calls Cost 13p per minute plus your company's access charge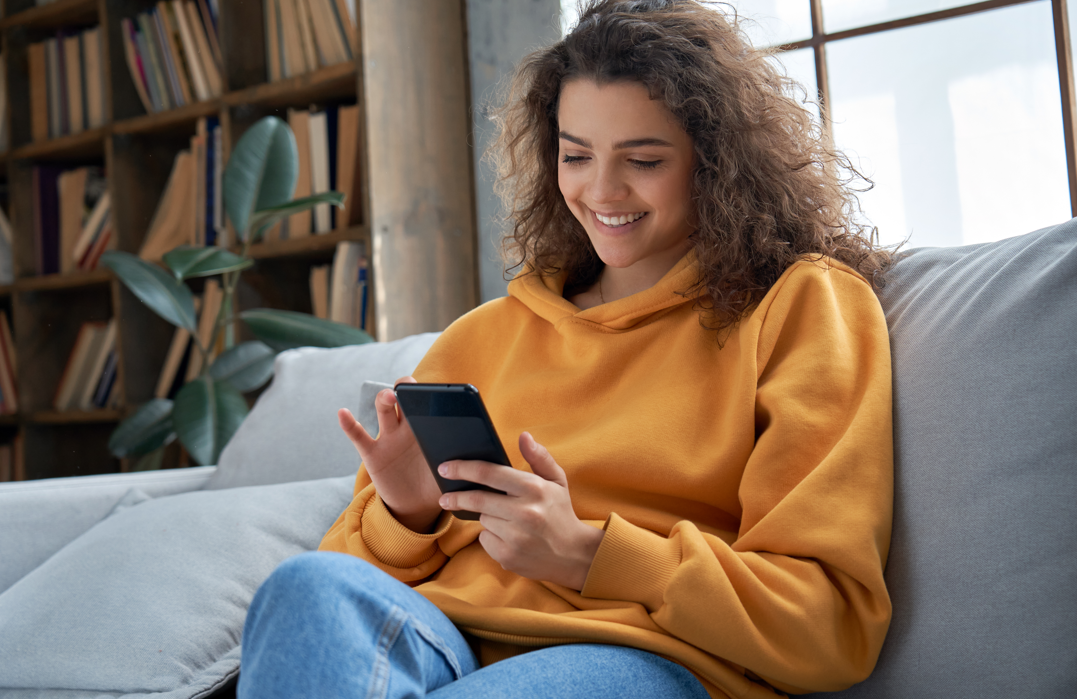 Image courtesy of Shutterstock.
If you are experiencing issues with your PayPal account, have a business enquiry, or are a victim of fraud, you can get a hold of PayPal using any of the following methods:
1. BY TELEPHONE
Operating Hours: Monday to Friday, 8:00 A.M. - 10:00 P.M.; Saturday, 8:00 A.M. - 9:00 P.M.; Sunday, 9:00 A.M. - 9:00 P.M. Please note that support lines are usually available 24 hours a day.
• PayPal General Enquiries: 0871 472 1699 Calls Cost 13p per minute plus your company's access charge
• PayPal General Enquiries: 0871 472 1699 Calls Cost 13p per minute plus your company's access charge
• PayPal Customer Care: 0871 472 1699 Calls Cost 13p per minute plus your company's access charge or 020 8080 6500 (from outside the UK)
• PayPal (from outside the U.K): +353 1 436 9004
• PayPal Business/Merchant Enquiries: 0800 358 7929
• PayPal Here Card Reader Customer Care: 0800 358 9448 or 020 8080 6500
• PayPal Top Up Card Customer Service: 0845 301 2797
• PayPal Access Card Customer Service: 0333 700 70 60 or +44 333 700 70 60 from outside the UK (Monday to Friday, 8.00 a.m. to 7.00 p.m.; Saturday, 9.00 a.m. to 5.00 p.m.
• PayPal Luxembourg Office: 00352 26639100 (PayPal (Europe) Sarl et Cie SCA)
• Unique One Time Number: When you use the Call Us function on the Self Help page, PayPal will provide you with a routing number and a one-time passcode which will expire after an hour. Call the number to speak to a PayPal representative. Remember to provide the passcode when prompted (for verification).
2. BY EMAIL
• To submit any feedback or enquiry, please email: webform@paypal.com
• For complaints, please email: resolutions@paypal.com
• To report phishing or suspicious emails, please forward it to: spoof@paypal.com
3. BY POST
In 2007, PayPal shifted its financial service operation to Luxembourg owing to legal, regulatory and taxation considerations. Its office in Luxembourg City, incorporated as PayPal (Europe) Sarl et Cie SCA, currently handles the company's financial service operation in all 31 signatory countries of the European Economic Area. The office address is:
PayPal Europe S.a.r.l. & Cie, S.C.A.
5th Floor, 22 - 24
Boulevard Royal
L-2449
LUXEMBOURG
However, PayPal still maintains an office in the UK for issues relating to marketing, promotions and general administration. You may send the company a letter using this address:
PayPal Europe Ltd
Hotham House
1 Heron Square
Richmond upon Thames
Surrey, TW9 1EJ
You may also send a letter to its Global Operations Centre for Europe, the Middle East and Africa in Ireland using the following address:
PayPal Europe Ltd.
Building 4
Ballycoolin Business Park
Ballycoolin Rd
Blanchardstown
Dublin 15, Ireland


The head office of PayPal (Europe) Sarl et Cie SCA in Boulevard Royal, Luxembourg City. As of 2007, all financial activities of PayPal in UK (under PayPal (Europe) Ltd) were moved to Luxembourg.
4. HOW TO FILE A COMPLAINT WITH PAYPAL
PayPal is an undeniably convenient platform for both buyers and merchants. However, the same convenience also makes the platform highly vulnerable to fraud and errors. If you would like to file a complaint with or against PayPal, here are some important things you should be aware of.
PayPal operates out of its European headquarters in Luxembourg. It is not regulated by any of UK's banking regulations or the Financial Conduct Authority. Nevertheless, PayPal has voluntarily agreed to an oversight role by the Financial Ombudsman Service in order to ensure that its customers in UK are provided with an easy path for complaints and grievances.
To ensure that your complaint with PayPal is documented, please submit your complaint to the company in writing using the contact form available on its website. If your issue in unresolved or PayPal failed to respond eight weeks after your last communication, you may then escalate your complaint to the Financial Ombudsman Service using either:
Telephone: 0871 472 1699 Calls Cost 13p per minute plus your company's access charge or 0300 123 9123
The Ombudsman, which was formed by the Parliament in 2000, is legally empowered to compel companies to pay refunds and compensation, or take necessary steps to resolve issues. The Ombudsman is mandated to resolve all complaints within a six month period.
5. PREPARING TO CALL PAYPAL CUSTOMER SERVICE
PayPal is a multibillion pound multinational company with a staggering annual revenue of over eight billion pounds. They also handle upwards of 218 million customers – including 15 million from the UK alone. As such, it is reasonable to expect that there will be a massive numbers of incoming calls daily.
With that in mind, you should probably expect to be handled by an automated operator – unless you are calling a direct number provided by PayPal. It is highly advisable to schedule the call during a window when you are free.
To ensure that your issues are handled promptly, please prepare in advance the details of your complaint, such as transaction number, date and time and amount- as well as banking information, vendor name, etc. PayPal's representatives are always grateful to customers who can provide all required information quickly and efficiently. It is also prudent to write down your complaint on a piece of paper before making a call to ensure you don't leave any pertinent information out during the call.
8. ABOUT PAYPAL
PayPal is a San Jose-based fintech company specialising in electronic money transfers. The company, which was established by a group of Silicon Valley venture capitalists in 1998 and subsequently acquired by e-commerce giant eBay in 2002, is arguably the most recognisable financial service company in the world. During its short existence, PayPal has revolutionised the digital payment landscape and is currently dominating the sector with a 79% share of the market.
PayPal presently employs in excess of 18,000 people across over 200 offices worldwide and handles nearly a quarter of a billion active users . At the present time, it has presence in 190 countries and 12 territories, and performs transactions using 52 different currencies.
In recent years, PayPal, which Forbes valued at $51.7 billion, has attempted to expand its reach by branching out into traditional banking markets such as credit cards and retail payment solutions – all with varying levels of success. However, considering that 55% of its customers consist of millennials, analysts predict continued long-term growth for company.
9. PAYPAL UK ON THE SOCIAL MEDIA
• Facebook: https://www.facebook.com/PayPalUK/
• Twitter: https://twitter.com/PayPalUK
• YouTube: https://www.youtube.com/user/paypaluk
• Instagram: https://www.instagram.com/paypaluk/
• Pinterest: https://www.pinterest.co.uk/paypal/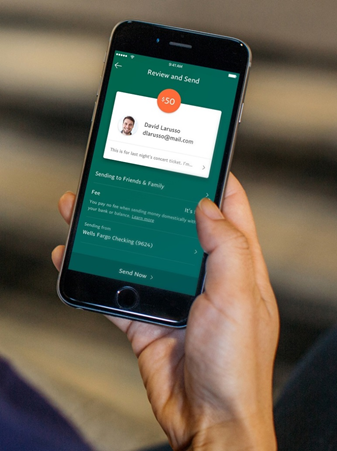 PayPal app. Image courtesy of PayPal.
USEFUL PAYPAL URLS:
• Homepage: https://www.paypal.com
• UK Help Centre: https://www.paypal.com/my/selfhelp/home
• PayPal Here: https://www.paypal.com/uk/webapps/mpp/credit-card-reader
• PayPal Merchant Tech Support: https://www.paypal-techsupport.com/
• PayPal Fees: https://www.paypal.com/uk/webapps/mpp/paypal-fees
Disclaimer
The phone number listed on this page is a premium number of an IVR directory service voice index.
Calls to 0871 numbers cost up to 13p/min plus your phone company's access charge.
contactphonenumbers.co.uk is not associated in any way with the companies listed on this website
The phone numbers listed on this site may not be the direct number to the business customer service department.
You can contact the companies displayed in this page, free of charge, via their website
Callers must be 18 years plus and have the bill payer's permission.
Calls cost 13p/min plus your phone company's access charge