E.ON UK plc Telephone Number: 0871 472 1683
Calls Cost 13p per minute plus your company's access charge
Do you have a query concerning E.ON? Are you seeking technical assistance from E.ON's engineers? Do you have questions about your billing record? You're in luck, because we've compiled below an exhaustive list of E.ON's telephone numbers for your convenience.
1. BY TELEPHONE
Operating Hours: 8 a.m. to 6 p.m. from Monday to Friday unless otherwise stated
PRIMARY CONTACT
• Main Support Line: 0871 472 1683 (24 hours) Calls Cost 13p per minute plus your company's access charge
• Power Disruption: Please call your Distribution Network Operator at 105 (24 hours)
• Emergencies (smell of gas, fire or explosion): 0800 111 999 (National Gas Emergency Helpline)
• Complaint: 0871 472 1683 Calls Cost 13p per minute plus your company's access charge / Textphone: 0800 056 6560
BILLS AND PAYMENT
• Payment Queries: 0871 472 1683 Calls Cost 13p per minute plus your company's access charge
• Direct Debit Instructions: 0345 052 0000
• Reviewing Tariff: 0345 302 4298
• Prepayment: 0345 303 3040
• Smart Pay As You Go: 0345 366 5996
• Metering/ Billing Question: 0345 052 0000
• Smart Meter (GPRS): 0345 366 5973
CONNECTIONS
• Switching to E.ON / Changing Supplier: 0345 301 4905
• Moving Home: 0345 303 3020
• Disconnection: 0333 202 4544
• Developer connections - 0345 301 5921
• New Home Energy Connections: 0333 202 4730
• Energy Saving Improvements: 0345 300 4389
BUSINESS
• General Query: 02476 42 42 42 (8.30am - 5pm, Monday to Thursday; 8.30am - 4pm on Friday)
• Business Energy connections - 0333 202 4920
• Moving Premises/ Change of Tenancy: 02476 193 334
2. BY EMAIL
E.ON recommends using its online contact form for electronic queries and feedback. The form can be found here. However, if you need to send an attachment, please send your email to email.queries@eonenergy.com.

3. BY POST
While communications by email and the contact form are faster, sometimes there is a requirement to send E.ON registered letters or hard copies of documents. Such letters can be sent to the following address:
E.ON Customer Service Centre,
PO Box 7750,
Nottingham,
NG1 6WR,
United Kingdom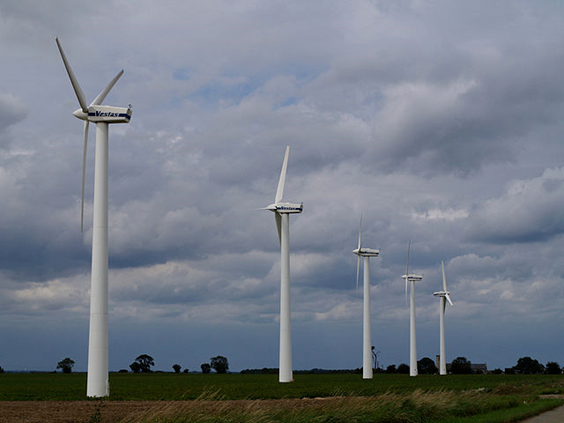 E.ON UK's wind turbines in Blood Hill, Norfolk
4. FILING A COMPLAINT WITH E.ON UK plc
E.ON UK takes great pride on its ability to quickly resolve customer complaints. In the first quarter of 2018, approximately 69% of complaints are resolved within the same working day. Over an eight-week period, the company managed to resolve almost 94% of all complaints.
If you would like to file a complaint over the company's level of service or other arising issues, please call the complaint hotline at 0333 2024 606. Alternatively, you may fill in the online contact form. Complaints may also be sent using normal post to the Customer Service Centre at E.ON, PO Box 7750, Nottingham NG1 6WR.
E.ON strives to resolve complaints within an eight-week period. If they are unable to do so, or if both parties have reached a deadlock, you may escalate your complaint to the Ombudsman Service, which is an independent agency created by Ofcom to assist in dispute resolutions between members of public and energy companies. Your complaint can be made
• By phone: 0871 472 1683 Calls Cost 13p per minute plus your company's access charge
• By textphone: 0330 440 1600
• By email: osenquiries@os-energy.org
• By fax: 0330 440 1625
• By online form: https://www.ombudsman-services.org/sectors/energy/complain-now
You may also seek the advice and solicit a second opinion from a few non-profit organisations such as:
• Citizens Advice: 0845 404 0506
• Energy Saving Trust: 020 7222 0101
5. CALLING EON CUSTOMER SERVICE
Like most giant multinational companies, E.ON UK handles a large number of complaints daily. According to its latest statistics, the company receives in excess of 640,000 complaints annually.
As such, before placing a call to the customer service, it would be advisable to prepare yourself in advance. For starters, don't call when you are busy. Chances are, you will be kept on hold for quite a while, so make sure you have allocated a convenient window of time, preferably during non-working or off-peak hours. This will ensure your waiting time will be kept to a minimum and you won't have to end your call prematurely.
Next, note down the gist of your complaint on a piece of paper or notebook. Otherwise, you run the risk of missing some important information. It is also advisable to write down the time of your call, the person you are speaking too, and any other relevant details. This could be useful if your case is not resolved immediately.
It is very important to prepare any relevant documentation before making a call. Depending on the nature of your call, you may need credit card details, the serial number or latest reading of the meter, or even the login details of your online account. There is nothing worse than being accidentally disconnected while you are frantically searching for a document midway through the phone call.
Finally, as annoyed as you may be, please remember that the customer service officer you are speaking to probably has spoken to dozens of similarly irate customers throughout the day. Showing your anger will not achieve anything – it may even reduce their motivation to assist you. So, be polite, courteous and prepared – the person you're speaking too will appreciate it, even if they don't tell you.
6. ABOUT E.ON UK plc
E.ON UK plc is a wholly-owned subsidiary of German conglomerate E.ON SE, one of the world's largest power generation and energy trading companies. In Britain, E.ON UK is involved in electricity generation and distribution of electricity and gas to homes and businesses.
E.ON UK was originally founded by the government as Powergen in 1989 in the wake of the deregulation of the domestic energy sector. The government sold off it shares in the company in 1991 and 1995 to private investors, which eventually sold Powergen to E.ON SE in January 2002. In July 2004, the company formally changed its trade name to E.ON UK.
Today, E.ON UK is considered as one of the Big Six companies in the energy market. It boasts of an energy generation capacity of 3.9TWh, a customer base of 6.736 million people, and revenues in excess of £5.8 billion annually.
Disclaimer
The phone number listed on this page is a premium number of an IVR directory service voice index.
Calls to 0871 numbers cost up to 13p/min plus your phone company's access charge.
contactphonenumbers.co.uk is not associated in any way with the companies listed on this website
The phone numbers listed on this site may not be the direct number to the business customer service department.
You can contact the companies displayed in this page, free of charge, via their website
Callers must be 18 years plus and have the bill payer's permission.
Calls cost 13p/min plus your phone company's access charge